A passionate team
around an ambitious project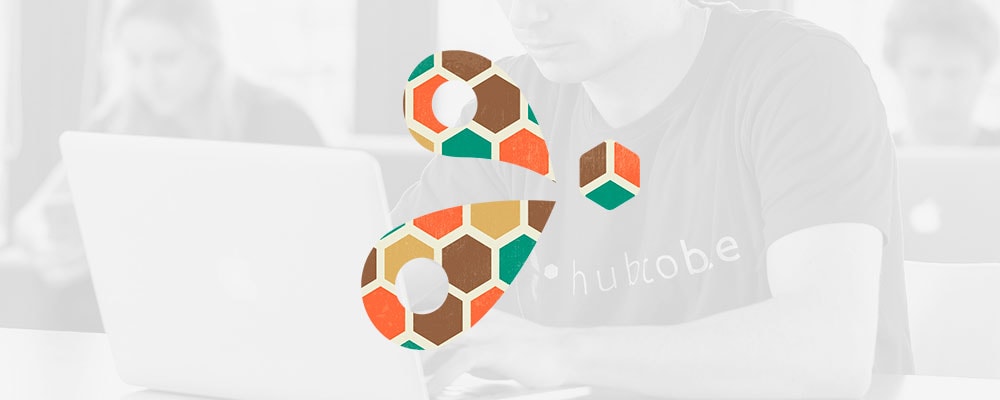 Hubtobee is a Company founded in 2015 by Thibault de Guillebon, Louis de Veron, Benoit Rabourdin and Bruno Rochet in France and which develops a B2B software in SaaS mode (Software as a Service).
The startup was founded in order to create a leverage effect on the company's travel budget and to set up a collective intelligence at a company level while reducing the budget of the employee' professional travels.
hubtobee is based on a simple observation and a difficulty that Thibault de Guillebon (HEC), export salesman for five years, has experienced many times. "In an American software company for which I worked, I suffered from a lack of knowledge of the travel environment of the other employees" he says.
In order to make his trips profitable, Thibault had to find several client meetings on the spot in the allotted time. "I was often asked to organize one or two additional meetings in order to make the most out of the trip." He adds "This took me days to prepare, while dozens of sales representatives from my company in Europe were in the same place at the same time to meet other customers who could also become mine."
With on-site travel visibility, Thibault would have planned his trip in minutes. His company was paying a large travel budget without being able to leverage it to make it become more productive.
So was born Hubtobee project...
Benoit Rabourdin (HEC), like many executives today, also regretted this lack of information in his Group. An expatriate for 15 years (USA, Chile, Kenya, New Zealand and Switzerland), he explains it this way: "I was struggling every week to get the list of colleagues from other
offices on the move in my workplace to contact them and meet."
Benoit joined the team to help found Hubtobee.
Bruno Rochet, a graduate of the Ecole Centrale de Paris and a serial entrepreneur, also knows the world of travelling perfectly. He is the perfect CTO to lead the development and the technical aspects of Hubtobee. He co-founded his 3rd startup; the 2nd one, Darjeelin
was bought by "voyage privée" in 2014. "My past experiences made me comfortable with complex environments, I was convinced that corporate travel was managed in an archaic way and very far from the current collaborative movement."
He adds: "I thus joined the team with the desire to create the pro travel 3.0 page in order to bring my technical vision to hubtobee, an (agile) method and also put myself at the service of the product vision."
And finally Louis de Veron the youngest and the boldest. A graduate of EDHEC Business School, Louis has already had experience in a start-up in Austin, Texas. "When I was an apprentice in Paris with a large group, I wanted to move internally to Sweden. I would have appreciated to have hubtobee to connect me with local people who were coming to Paris, it would have helped me a lot."
From then on, he co-founded hubtobee and took charge of business development.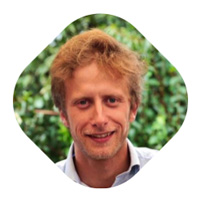 Thibault
CO-FOUNDER & CEO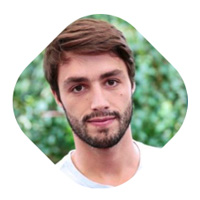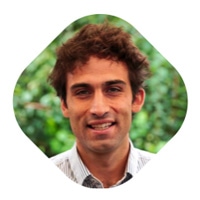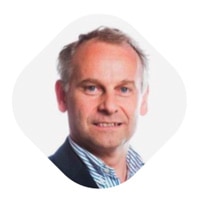 Since then, the team has grown and doesn't intend to stop there! Hubtobee surrounds itself with the best bees, passionate about their jobs, always with a smile and with the desire to surpass themselves. The team is composed of travel and application specialists. Their
availability is the guarantee of a good communication and a quality service. The bees are at your service to offer you a satisfactory and unique user experience.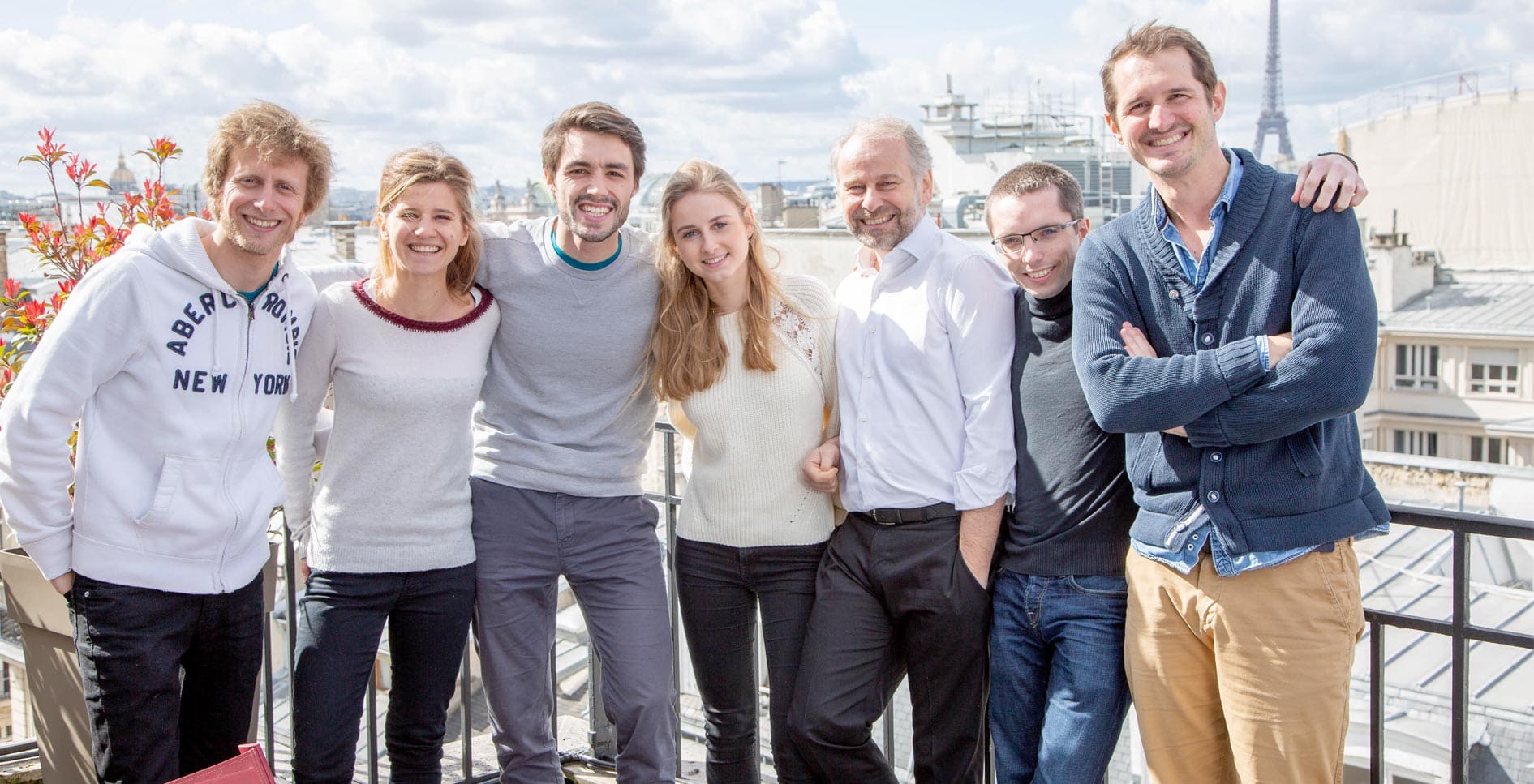 that we cherish and defend every day with Hubtobee
The business trip must also become responsible and must evolve to face the new ecological, cultural and professional challenges.
A trip involves high CO2 emissions and an important budget for the company, tiredness and time for the coworkers.
The travel decision now must be made with information connected to the reality of the company, avoiding unnecessary travel, allowing a better balance between personal life and working life of the traveler.
The time and the cost spent, the CO2 emitted must now be collectively organized to be minimized.
It is the company's and each of its employees responsibility.
At Hubtobee, we believe that human capital is the company's first asset and that professional interpersonal relationships are paramount.
We also believe that the presence of the other can be a present for the others and thus, to favor the collective intelligence of the company.
Starting from the simple observation that today, if I go to the office, it's not just to send my emails but to find my teams, my colleagues and interact.
We wanted to increase this value of the meeting by revealing, in the photographic sense, who will be around me when I go to the office tomorrow. Which colleagues, whose presence is rare for me, will be in the same place as me next week.
They actively support hubtobee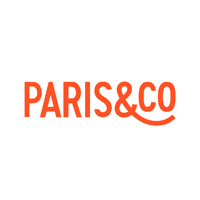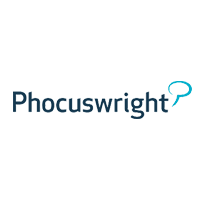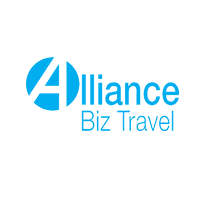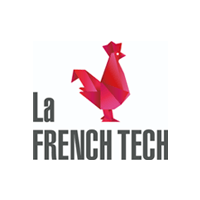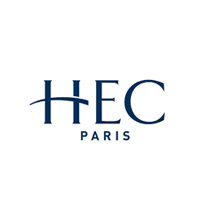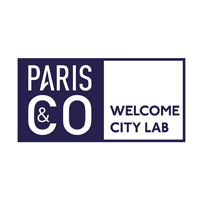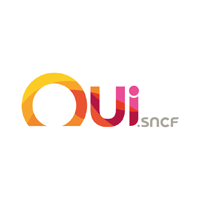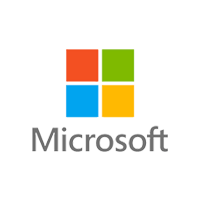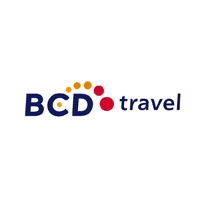 More than 50,000 users trust us