Future-of-Work: Our Take on Workplace Trends of 2023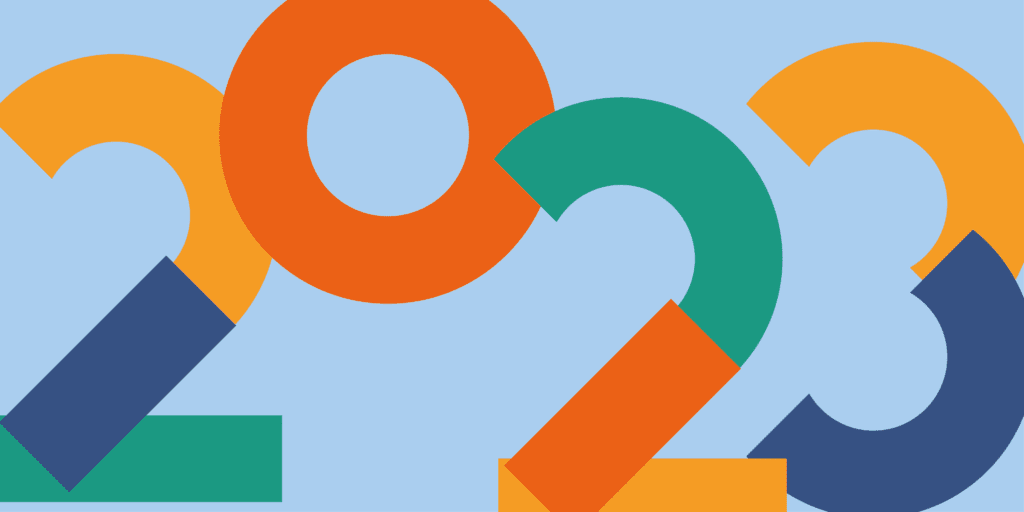 Morning. December 28. I am drinking a cup of freshly brewed spiced coffee in the gentle light of my Christmas tree, enchanted by the smell of homemade gingerbread cookies and a new fir-tree oil diffuser, working on my nurturing strategy and wondering what my next article will be about.
Three years ago, I would have never thought that I will be working the week between Christmas and New Year.
Three years ago, I would not have imagined working in the peace and quiet of my apartment, surrounded by all the joys that holiday time can provide us.
This made me think.
What's next? How will I work next year? What novelties will 2023 bring to my workplace?
Although the pandemic has taught me to never again be sure of the future, I am willing to, once again, share my work predictions for 2023.
Sustainable Hybrid Work Models
There is no need to say that the future of work is hybrid.
Workplace flexibility, e.g. the possibility to choose where to work (office, home, coworking, or coffee shop), is the pandemic's gift to many white collars. And most of us have fallen in love with this freedom irreversibly.
Therefore, compared to some other trends influenced by Covid-19 lockdowns, hybrid working is here to stay.
Nick Bloom, Stanford Economics Professor, 2022 Top LinkedIn Voice In Remote Work, and the co-founder of wfhresearch.com, has made an up-to-point comparison of work-from-home and online shopping trends (if you don't follow him yet, please, do!).
While e-commerce has returned to its pre-pandemic trend, work-from-home has stabilized at 20% above it. Obviously, the hybrid work phenomenon is not going anywhere.
You already knew that, didn't you?
It is the way we treat hybrid work that will be different in 2023.
Employers have finally realized that hybrid working is a long-term workplace necessity and not a short-term public health obligation anymore.
Next year, many companies will review the hybrid work mode put in place frenziedly during the first confinement to build a brand-new working model that is more sustainable and inclusive.
HR leaders will try to answer questions like "Do we meet employees' expectations in terms of remote work?", "Is our work environment fair?", "What is the role of a manager in all this?", "Does our hybrid work policy correspond well to the professional and personal needs of every individual employee?".
If I am not mistaken and you do face the challenge of establishing a long-lasting and equitable hybrid work model in 2023, check out our Guide to Define a Unique Hybrid Work Model today!
Flexible Hours and Four-Day-Work-Week
If 2022 was a year of workplace or "where" flexibility, 2023 will be all about "when" flexibility.
Four-day work-week will become a trending topic.
Many countries, including England, Belgium, Sweden, and Iceland, have already run trials last year and showed great results.
Of the UK organizations participating in pilot programs run by the non-profit 4 Day Week Global, 86% are likely to keep the four-day schedules after the end of the trial. Why? Nearly half (49%) of the companies saw an increase in productivity while another 46% of them didn't see any declines.
Hence, I believe we will see more countries and big international groups testing and adopting the shorter working week in 2023.
However, it's not only about fewer days.
The freedom to adjust working hours to your individual needs becomes more important to employees seeking a better work-life balance.
It also seems to have a positive outcome for their employers. According to research published by Future Forum, flexible work hours can increase employee productivity by approximately 30%.
Already in place in many tech companies with globally distributed teams, flexible schedules will become more and more popular in the year to come.
Employee Happiness & Mental Health
Great Resignation and Quite Quitting will continue in 2023.
Therefore, companies will keep looking for opportunities to improve employee engagement and work satisfaction in all possible ways. This includes the already mentioned flexible workplace and flexible hours initiatives.
Flexibility is great but not enough. For some, it can bring even more stress and anxiety than the traditional 9 to 6 in-office work day. And stress leads to turnover.
According to Indeed, 59% of employees agree that experiencing stress debilitates performance and productivity. Furthermore, stressed team members are more likely to lose concentration, become less motivated, and make more mistakes.
Only in France, the social cost of stress at work is estimated somewhere between 1.9 and 3 billion euros.
As the work environment becomes more complex, human resources will have to treat employees' mental health and happiness on the individual level. Especially as expectations about happiness at work have increased for nearly half (46%) of workers last year.
The good news is that 87% of employees reporting a higher level of well-being at work are likely to stay at their current employer for the next 12 months.
As a result, in 2023, companies will invest in employee well-being and mental health to reduce turnover, grow productivity, and attract new talent.
How? By:
refining work conditions (flexible hours, work-from-home, office experience, digital tools);
managing responsibilities (allowing employees to define their own goals, sustaining a good work-life balance, and reducing stress related to workload and deadlines);
improving ambiance (aligning corporate values, building a community, and setting soft skills training for middle management).
Bonus work trend: Metaverse & Gen Z
Generation Z has entered a work market during the pandemic and will dominate it in the decades to come.
However, companies will likely start to adapt to this digital-native generation already in 2023.
Adecco's 2022 Global Workforce of the Future study found that almost half (46%) of Gen Z workers believe the Metaverse will become part of their job in the future.
While I can't predict the impact of Metaverse on the future of work, I know it is a trend that corporate and human resources leaders must keep an eye on and investigate in the upcoming year.
One of the main reasons for Metaverse's introduction to the professional sector in 2023 is the lack of social interactions caused by remote and hybrid work.
Although the Metaverse doesn't replace the need for physical contact, it can become a new "water cooler" for distributed teams, improve engagement, and recreate a feeling of community.
2023 will be the time to investigate the advantages, flaws, and possible implications of the Metaverse in the workplace.
2023: Year of Employee Freedom
To sum up, in 2023 companies will:
further develop workplace flexibility, providing employees with even more freedom to choose where they work from;
implement or at least try out flexible working hours and a four-day work week, providing employees with more freedom to choose when they work and organize their professional life around personal one;
invest in employee well-being and mental health to improve job satisfaction and talent retention;
investigate the Metaverse to set the scene for Gen Z and remove barriers between remote teams.
2023 will be a year of increasing employee freedom and workplace humanization. HR and corporate leaders will put individual employee needs first by implementing sustainable and inclusive hybrid work models supported by various digital technologies.
2023 will be great.
And I won't be surprised if next year my colleagues and I celebrate Christmas in the Metaverse.
---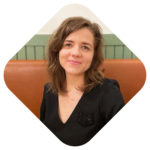 Ilona DRONIUK
Marketing Manager