Hubtobee Travel in 5 points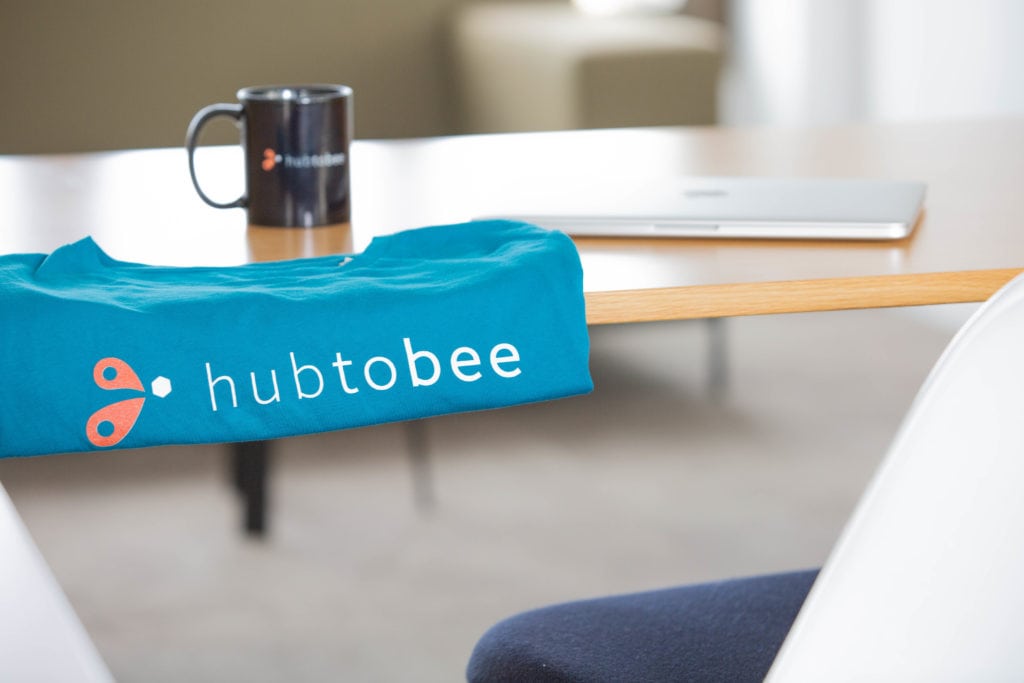 Hubtobee Travel initiates a new behavior in the business trips.
Stopping buying your trip in silos and discovering other travelers by chance but joining a larger project: sharing your trip to ensure that the organization of travels is collectively intelligent and the company more efficient.
This new collaborative and lean approach is both easy and at the same time not that simple to understand at first glance because it is truly innovative.
To clarify things, let's start from what Hubtobee is not about to reveal what it really is.
Hubtobee is not a travel agency or a booking tool:
Hubtobee Travel does not offer flights or hotels booking, no need for credit card numbers or passports.
Hubtobee is a shared calendar of company trips. It makes visible what was not so far, to know who will come soon punctually at your place of work and who will be together with you, from around the world, on the same place as you during your next trip.
It makes the link between your agenda and your travel agency.
The goal is to make intelligent the flow of travel planned and collected by your travel agency by offering you a shared calendar of upcoming trips from all your colleagues. With this data become visible, you can choose to meet your coworkers, to travel at the same time as another and to enjoy a trip (yours or that of another home) to seize opportunities for exchanges and networking and to be more productive.
We are not another tool:
Executives do not want additional tools.
This has been one of our priority areas of development to offer a painless use of our application.
So we integrated ourselves with the pre-existing tools. We are connected to your travel agency on one side and to your business calendar on the other.
We are a microsoft Azure AD application that requires no deployment but just a slight setup. No need for logins or profiles to fill. It is even possible to use Hubtobee without ever connecting to it.
We function as an assistant, retrieving the information for you, organizing it, personalizing it, and sending it to you by email.
We also take advantage of the intelligence of existing tools to organize information and provide you with personalized business data.
We are not big brother:
We do not have the travel history or the cost data for travel. On Hubtobee, you only share your destination and your dates of stay. We consider your presence on site as a major asset for your company and more specifically for your colleagues. You will not only be a visitor but a member of the local team during the time of your trip. We just want your presence on the spot no longer surprising: "If only I knew you were there."
Finally, any shared trip on Hubtobee is voluntarily done by the traveler himself. It is the latter who decides to make himself visible to his colleagues to promote teamwork and business meetings.
We are not a dating site:
But a business app. We want to make the "real social", i.e. to make sure that employees do not just exchange online but that they have the opportunity to work together in reality.
As no one goes to the office just to make his emails but to interact, we want to give you the composition of a local team at a time T. A team is also composed of visitors coming to work on a site for a given time.
We are in the continuity of co-workings whose mentality is to make sure that everyone can work with more colleagues. We are moving in this direction with the state of mind that we can work with even more colleagues, taking into account those who come from elsewhere and sometimes from far away.
We are not a geolocation tool:
But a planning tool.
We find geolocation intrusive and not productive enough in the context of teamwork in business. We are an agenda, and we help plan the best management of time and place to organize. Hubtobee allows you to know in advance if I will be at the right time and in the right place to meet such team or colleague. It's an agenda that allows me to just warn a local team of my coming and not miss any opportunity business or networking.
---

Thibault de Guillebon
Ceo Hubtobee