Dalkia Smart Lighting Services and Hubtobee FLEX are revolutionizing hybrid work management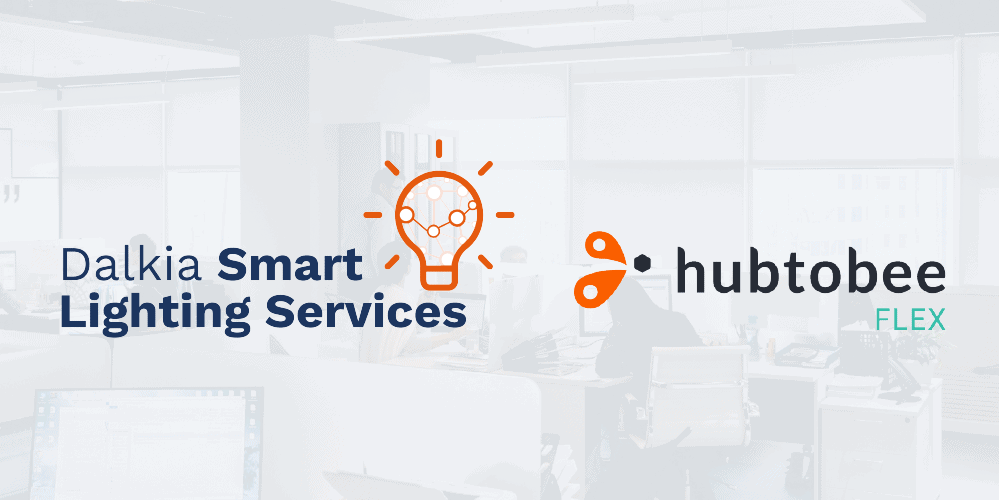 Dalkia and Hubtobee combine the "Dalkia Smart Lighting Services" technology and the start-up's latest application, "Hubtobee FLEX", to offer their customers an innovative, efficient, eco-responsible, and easy-to-use solution to manage hybrid workplaces and optimize office occupancy.
While Dalkia Smart Lighting Services is dedicated to intelligent lighting and communications by light, Hubtobee is specialized in cultivating collective intelligence for businesses.
A combined offer to benefit hybrid working
Hubtobee FLEX, a solution dedicated to desk hoteling and hybrid work management, makes it simple to manage work-from-home arrangements and to understand whether employees are on-site or remote. The application also offers a managerial module that collects and analyzes real-time data on the occupancy of individual and collective workspaces.
Since 2020, Hubtobee has been focused on supporting large enterprises and SMEs in their transformation towards hybrid work.
Dalkia Smart Lighting Services package lets companies optimize energy consumption and reduce maintenance costs and waste related to lighting. With Dalkia Smart Lighting, lighting becomes intelligent and aligns with the facility's use cases. It provides presence detection, light dimming, geocontextual information, light failure detection, and visual evacuation assistance.
Dalkia Smart Lighting Services solution goes even further, transforming light sources into a high-performing and secure communication network. It provides the latest generation technology to support numerous digital applications that assist the facility's users.
By combining their strengths, Dalkia and Hubtobee improve their customers' abilities to make the most out of hybrid work mode!
An innovative solution for flexible desk management in the changing office environment
With the Covid-19 crisis spurring the uptake of remote work, organizing flexible workspaces has become a major challenge for many companies.
More than ever, both real estate managers and human resources professionals need accurate data to understand how individual and collaborative workspaces are being used and on which days and hours that offices are the busiest. In addition, employees are looking for tools that streamline their professional lives by making the information on the attendance of their teams, colleagues, and professional communities easily accessible.
As a result, innovative solutions that simplify the gathering and processing of this data type have become more and more critical to businesses and their leaders.
Well aware of the challenges posed by hybrid work, Hubtobee and Dalkia have combined their know-how to offer a solution that perfectly addresses the problem.
Hubtobee provides a digital tool that makes it easy to plan on-site working days and reserve a workspace near your team while Dalkia Smart Lighting Services solution automates the processing of desk reservation and usage information of employees in the office. All of this provides employees with a seamless experience while at the office.
No more QR codes, no more sensors under each desk, and no more headaches from trying to book a meeting room or find a quiet place to concentrate. With Hubtobee FLEX and Dalkia Smart Lighting Services, light communicates directly with employees' badges and transfers anonymized information on the actual office occupancy instantly and securely!
Thanks to Dalkia Smart Lighting Services and Hubtobee FLEX, it only takes three clicks to book a desk, a workstation, or a meeting room.
To find out more about our hybrid workspace management solution, contact us.