Common Misconceptions About Hybrid Work Model, Contemplated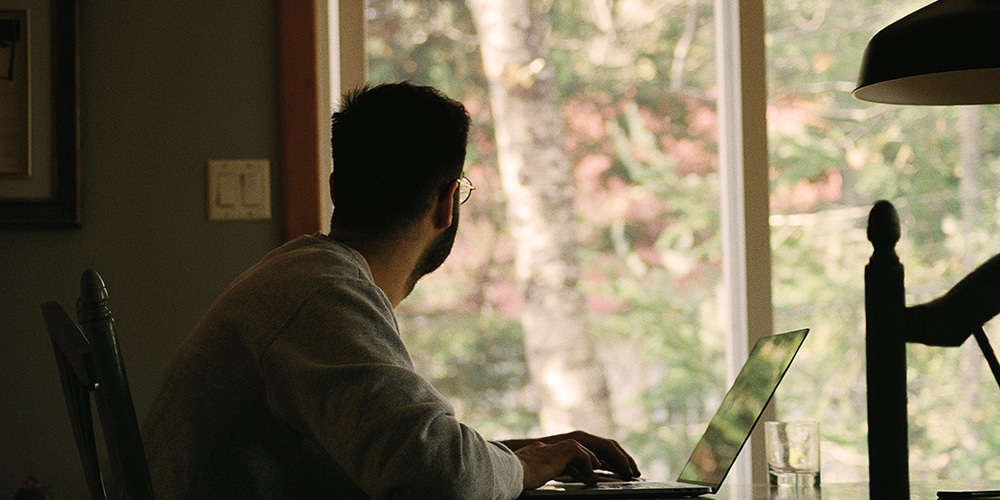 At Hubtobee, we believe hybrid is the future of work for established and emerging industries. We take care of downsides and common misconceptions about hybrid work, then learn from them. This is great for our product and helps us navigate the complicated world of hybrid work.
Hybrid work, simply being a combination of in-office and remote work, raises many questions. However, the latest data from Workforce Preferences Barometer reveals that 60% of office workers expect to work in hybrid mode. In addition, slack shows that 72% of employees prefer a hybrid approach.
So, it is essential to learn about myths people might still have regarding hybrid work. We won't call it "busting" or "debunking." Instead, let's dive deep into these common misconceptions and gain valuable insights into how HR managers can establish a vibrant corporate culture that benefits employees and their teams.
"Remote Work is Bad for Productivity"
The idea that remote work is bad for employee productivity is by far the most prevalent misconception about working remotely. It's incidental for small business owners and tech giants leaders alike to think that remote work will hurt their employees' productivity.
Addressing this misconception leads to admitting that micromanagement is a problem. However, simply by navigating around this myth, company leaders can help begin to correct the issue that has spread through many organizations.
There are quite a few questions an HR executive can ask anyone who still believes this myth, like:
In what tasks exactly are employees in the office more productive?
Here, you might find that for specific tasks, people look for a quiet environment at home to concentrate. For creative tasks, employees might want to sit down in a park. For communication and collaboration, teammates are happy to come for a live meeting in the office.
How do we judge the successful completion of a task?
The successful completion of a task commonly means achieving the goal that was set. It's true that everybody approaches the work process differently. So many process-oriented performers might be the very people who don't finish their work. The ones who have the freedom to approach the process as they want bring the most creativity and innovation. For a healthy and productive team, this might just be the best approach.
Do we make the most of the employee training and development program to improve their hard skills?
To follow up on the previous question, employees' privilege to find innovative ways to conduct their work stems from substantial hard skills, so taking advantage of any on-site or off-site training your company provides is essential.
Do employees communicate well and learn in teams, e.g., how developed are their soft skills?
Good communication and soft skills enable teams to be productive, even if colleagues are on opposite sides of the globe. Mastering these skills will help teams to communicate efficiently both in the office and when they are far apart.
It's essential to answer these questions truthfully and back them up with data from employee surveys or performance tracking tools you might already have in use. This will paint a good picture of how teams function within your company and how you can boost employee productivity.
Finally, any HR manager should have research on hand and up their sleeve. For example, this interesting two-year study has shown higher productivity of employees working from home. Yet, again it's essential to consider the type of work you expect from your employees and communicate clearly with them about when and where they think they can perform the best.
"Company Culture Suffers with Hybrid Work"
COVID-19 was a sudden blow to company culture. Hybrid work is not.
Back in 2020, new approaches to how teams work and communicate had to be introduced suddenly. It was more about crisis management rather than the well-structured strategizing that any workplace policy requires.
In contrast, HR managers and executives now have an opportunity to develop and perfect their hybrid work policies. Expert Bill Schaninger of McKinsey&Company said about the current corporate culture shift in this podcast: "This is an unbelievable opportunity to remake culture. It's rare in a leader's lifetime to have such a clean drop for reshaping how you run the place."
The truth is, this is an excellent chance not only for executives but also for employees.
First, this process will require proper communication with teams about what they find valuable in their company culture and how to reinvigorate it with hybrid work.
Secondly, HR managers will have to think up solutions to the most common problems of corporate culture and develop ideas to improve them. The best outcome would be that those who advance hybrid work culture are the ones who influence the next generation.
People often misinterpret, disregard, or forget about the importance of the engagement of employees in a hybrid work model. As a result, companies might even lose employees who have been with them for a long time.
So it is vital to encourage various forms of communication and engagement in a team. For example, you can give teammates a safe space to grow valuable relationships and develop collective intelligence with office events, scheduled one-on-ones, and good office design.
When it comes to office policies, everything won't go back to "normal," and we know that now. The "normal" is redefined now. Those companies that put good communication and empathy first in their hybrid company culture are now leading and setting trends for future work policies.
"Hybrid work model means 3 days in office, 2 days remote"
It's easy to get confused with many ways to implement a hybrid work model. Some people genuinely believe that "3 days in the office, 2 days remote" is the only way to do a hybrid work model. In fact, there are many models, each serving a different purpose for different types of businesses.
This Inc. article about five common variations of a hybrid work model explains how different they can be, making it clear that it's more than just one super-simple 3+2 model.
Adopters in the hybrid work model now have time on their side. We are prepared for the shift by taking small steps toward the model. HR managers have more time to hire and train staff, reduce inefficiencies and streamline processes. They get the added benefit of being more prepared and resourceful to mitigate business risks.
It is crucial to understand how much time is needed to perform each task and how long each skill set should be trained. For example, in some cases, it is better to train employees in a remote environment to learn new skills while having them in the office to coach them on soft skills.
In addition to reaching company business goals, a workplace model has to be the most accessible to employees. So, when selecting a hybrid work model, HR executives must think about their team members' families and work conditions, types of tasks and workloads, and employees' personal goals.
For instance, an individual could have been working with their team for a year and is already familiar with their processes. In this case, it might be more beneficial for them to perform their work independently, with remote assistance as support if necessary.
While working with a remote team, HR executives must find a way to keep their company's communications channels open and make sure employees feel valued, supported, and well-connected. It will enhance any hybrid model chosen by the company, even a common "3 days in the office 2 days remote".
Just considering hybrid brings along this great common benefit
Throughout the article, we see how proper communication is vital for successful hybrid work models. Falling out of touch robs teams of the chance to strengthen their relationships — the cornerstone of a successful business. This is the leading and common benefit that answers most misconceptions about hybrid work.
Sometimes, people want time and space to work in a private or new space, showing remarkable productivity when given a chance to do so. Adapting this to the most popular "3 days in the office 2 days remote" or any other hybrid model creates a wholesome experience that nurtures innovation. Adjusting the company culture to be more open to this type of work pattern allows everyone to expand collective intelligence in a team and build company culture at the forefront of work trends.
Doesn't this sound like a dream company to work for?
---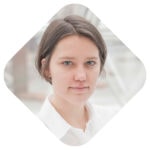 Halyna OSADCHA
Guest Writer, a Hybrid Work Devotee.