Do you need a smart office management system for your hybrid workplace strategy?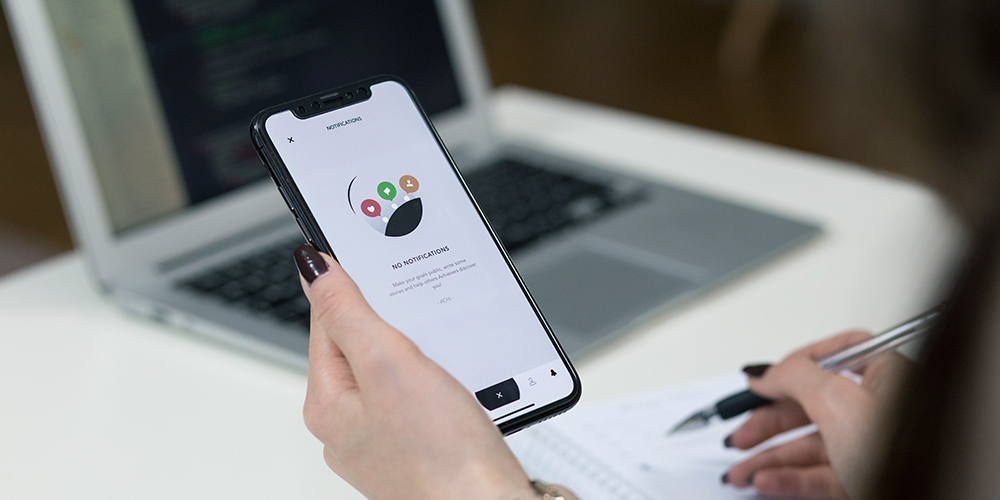 Hybrid workplace, remote work policies, hot desking, smart offices, intelligent energy consumption, internet of things… One can easily get lost in the web of technological hype surrounding the workplace and the next big workplace trends.
The truth is that all of these technological innovations and exciting concepts have become an essential part of our professional lives. They help us stay connected and productive no matter where we are and how we work.
Hybrid workplaces, for instance, allow for a more flexible work environment, having employees work either onsite or remotely and reducing the need for travel and long-commute times. In addition, remote work policies enable us to work from anywhere with access to the same resources, entangling our work and personal lives for a healthier balance.
Within a hybrid work model, employees need to dial into conference calls, easily access shared files, and collaborate on projects. At the same time, since the whole team is only sometimes there, HR specialists and leaders start to think about office environment optimization. This can allow employers to use their spaces better while offering the freedom to move around and be comfortable in the work environment.
Here's where an intelligent office comes to the stage. It is a remarkable melding of technology and responsiveness, where powerful tools are implemented to create a seamless workflow and bring efficiency to the organization. Cost savings, resource optimization, and improved productivity and engagement are just some of the benefits that come with this new type of workplace design.
So, let's dive deep into what a smart office is, which exact needs of a hybrid workplace strategy it covers, and finally, whether you actually need a smart office management system to run a hybrid model.
What Is a Smart Office?
A smart office is a workplace that utilizes technology to create a better and more streamlined experience for its employees and visitors. The goal is to render any office space more intelligent and efficient by integrating automated systems that can help you control different services remotely. A smart office can combine multiple modules, such as:
Hot desking and seating management and scheduling,
Energy and resource optimization,
Unified communications,
Room and workplace occupancy sensors,
Cashless technology,
Security control systems,
Collaboration environments.
A vast network of sensors, devices, and mechanisms is used to run everything seamlessly within a smart office management system. When you connect all of them to the cloud, you are now using IoT, the Internet of Things. This technology relies on the exchange of data between smart devices, which can send and receive information over the Internet. Their interactivity is what makes the system "smart."
The interconnectedness of devices via the internet causes an explosion of information being exchanged in real-time. In this way, 'smart office' is revolutionizing how we work, making the workplace effortless and turbocharging employee productivity. For example, after carefully considering research on multiple smart office elements, the authors of "Smart Desks to Promote Comfort, Health, and Productivity in Offices: A Vision for Future Workplaces" 2019 article conclude that smart tech will help increase productivity and well-being at the workplace.
Smart offices can also help us make good use of intelligent sensors and control systems, giving us insights into our workplaces and helping us make decisions that optimize energy efficiency. Thus, we can conserve energy and maximize equipment usage for genuine financial savings, as well as reduce our impact on the planet.
Making your office intelligent does come with a set of challenges. For instance, smart office technology is expensive. Organizations need to invest in high-end systems that support the data flow — and this often involves a hefty price tag. Also, correctly integrating these systems is no easy feat, as they must be manually connected to devices and networks currently in place. This means that a lot of time and resources need to be dedicated to system maintenance, which companies should keep in mind before investing in a smart office setup.
Finding your way around these challenges will make your office a place to be and a dream work environment for employees. It does sound appealing to see teammates delivering the best results effortlessly! So, here let's look at another important workplace optimization trend – hybrid work. In particular, what are the needs of a hybrid model that could (or could not) be covered by a smart office?
What Does Hybrid Workplace Strategy Require…
Introducing a hybrid workplace model aims to boost the productivity and engagement of employees who returned to the office after multiple surges of COVID-19. Hybrid or flexible work involves allowing employees to work remotely and in various locations, be it in the office, at home, or in a co-working space.
In a properly designed and implemented hybrid work model, remote work is used for individual and concentrated tasks, and the office is used as a hub for social and collaborative activities. This flexibility boosts morale and productivity while helping improve work-life balance. And hybrid work is here to stay.
Excellent communication is vital in flexible work as it requires coordination and trust. Moreover, switching to hybrid requires HR departments, company leaders, and employees to deeply analyze the peculiarities of their corporate culture, learn how to fight challenges within teams, and make the most use of what they're best at.
The hybrid work model is a policy and managerial style. It has the potential to transform the way work is done completely. Moreover, it can be enhanced with more advanced technology. So, thinking about the adequately organized hybrid work model, these are the elements that require intelligent solutions:
a combination of remote and in-office work demands a centralized overview of where everyone is and how they can be reached,
at the same time, proper meeting scheduling is needed for managers and employees, ideally integrating within personal work calendars,
for hot desking and desk hotelling in the office, a scheduling system helps avoid workspace booking conflicts,
as the number of people being constantly present in the office is going down, an approach to save on real estate and energy consumption is needed,
for remote communication on confidential topics, a certain level of digital security might be needed.
Providing an environment that encourages collaboration, personalization, and convenience is essential. This way, smart office technology can turn any workplace into a connected and efficient environment.
…And What Do Smart Office Management Systems Provide?
The walls of the workplace of the future are filled with sophisticated technology, empowering employers to monitor and secure employee safety and health. For example, facial recognition systems detect when too many people are in one room, preventing crowding and enforcing social distancing. Contactless operations allow workers to access their workspace from anywhere, and autonomous robots disinfect the space. With Internet-enabled innovations, our thoughts on what comes next are drastically reshaped.
The key feature of smart office management systems is that they are cloud-based. They can be operated and monitored remotely, allowing for all-around facilities management and customization of employee experience. For people and machines, staying connected is crucial for supporting the hybrid work model.
So, a smart office system can provide an overview of the workforce locations and contact details. In addition, it typically includes a combination of chat rooms, virtual workspaces, and other communication tools to coordinate between remote and in-office employees.
Furthermore, it provides powerful scheduling tools to coordinate in-office activities, such as hot desking, desk hotelling, and meeting bookings. Many systems also offer sensors, NFC tags, and analytics technology that can detect when certain areas are unoccupied, adjust the temperature and lighting accordingly, and more. The main benefit of these is real estate savings and reduced energy consumption.
Given the nuances and needs of any smart office, a wide variety of technologies can work together, such as VoIP, Wi-Fi, Bluetooth, and others. Cashless technology and QR codes are also becoming increasingly popular in smart buildings for staff to make payments for meals, check in to their prebooked workspace, or other.
Security control systems also exist to keep any remote or in-person work environment protected. This includes access control solutions for secure access and CCTV and other surveillance technology. Overall, it provides an added layer of security for workplaces that rely on trust and freedom within the office walls.
The final and essential element of a smart office for a hybrid team is the management of collaboration environments, either in-office or remote. Video conferencing, screen sharing, and virtual whiteboards are becoming more commonplace, with solutions such as Microsoft Teams, Zoom, and Slack making collaboration and workflow more straightforward and more productive. While in the office, tools like seamless screencasting or interactive whiteboards can expand team collaboration even further.
With the right pieces of the puzzle in place, smart office technology can turn any workplace into a connected and efficient environment, allowing remote collaboration and integrating various tools to successfully manage a hybrid work model.
Is it worth going smart to enhance a hybrid team?
The rise of Internet-enabled solutions to tackle issues of hybrid work can be seen as both a blessing and a burden. On the one hand, it makes things like security measures and tracking cleaning needs easier and seamless. On the other hand, having so much tech in the workplace could make it feel overwhelming and possibly even intrusive. As we move towards the workplace of tomorrow, it's important to consider these conflicting feelings – whether minor or major – so that everyone can feel safe and comfortable at work.
First things first, it's worth considering the implications of a smart office as well as its benefits. The smart solutions for remote work and collaboration are an integral part of a hybrid work model and, when leveraged correctly, can help to create a better workplace culture. There are potential cost savings to be had, as energy-efficient lighting, motion-detection shutoffs, and smart work desk management can result in significant cost reductions, even when considering the purchase and maintenance.
At the same time, people might grow to detest those systems that follow their every move and feel suffocated by their restrictions. This could lead to reduced office attendance and productivity, a lack of enthusiasm to collaborate with others, and a decrease in trust. It's a delicate balance between efficiency and privacy that needs to be considered. So, carefully study your team's work culture and needs before taking a step towards a more intelligent workplace.
Smart office is the hybrid model's friend; they can meet now or later, though. You might already have some elements of a smart office, but maybe not the whole package for now. Or you might start by introducing some features first and look at the employee response and overall productivity shift at the company. Then you can further make better and more informed decisions and even drive the development of smart office tech that's more empathetic and seamless.
The future of the workplace is uncertain, but we are rapidly creating possibilities that aim to make work more comfortable than ever. A smart office can bring so much value to your team members' efficiency and well-being. You can start by implementing some of them and, step by step, grow towards incorporating a comprehensive smart office system that will bring efficiency and value to your organization.
---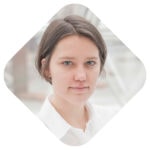 Halyna OSADCHA
Guest Writer, a Hybrid Work Devotee.